Cleanse 3 | For the Experienced
See step-by-step guide
below
.
For the experienced, this cleanse includes the most amount of greens juices, and has the lowest number of natural sugars & calories out of our full-day cleanse programs. Upon waking, drink your first juice, and drink your next juice in order every two hours thereafter. This bundle includes: Greens 1 Citrus 1 Greens 2 Greens 1 Greens 3 Vanilla Almond See step-by-step guide below.
For the Experienced
With the most amount of green juices, we recommend this cleanse for those who have cleanse before or just love green juices!
Lowest Sugar & Calories
This cleanse has the least amount of sugars and calories out of our three full-day cleanse programs
Boost Your Cleanse
Add premium waters to your cleanse to elevate your hydration plan between juices!
We recommend drinking all six juices in one day. If you're cleansing for more than a day, make sure you purchase more than 1 cleanse.
Enhance your cleanse
Learn more about maximizing your cleanse experience
here
.
Cleanse Guide
Start your day with Greens 1 and drink the rest of your juices every two hours throughout your day. Have your Vanilla Almond around lunchtime to stay satiated or at the end of your day!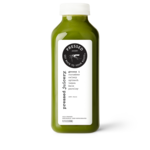 Morning | Greens 1
Start your day with our lowest sugar green juice to nourish & energize your body.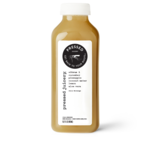 Mid Morning | Citrus 1
Hydrate & detox with this low sugar juice with cucumber, aloe & coconut water.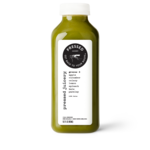 Noon | Greens 2
Your mid-day juice is a delicious balance of leafy greens & apple.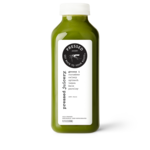 Afternoon | Greens 1
Add another clean green to your system for the maximum amount of vitamins & minerals.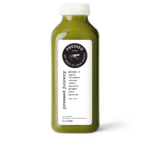 Later Afternoon | Greens 3
Get a dose of ginger along with your greens to help with digestion.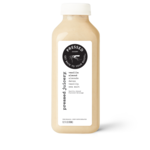 Night | Vanilla Almond
Finish strong & satisfied with this creamy blend filled with healthy fats & protein.
Feeling Hungry?
We all know it, but remember to listen to your body! Try adding a handful of almonds or a warm broth.
Want to add even more green to your cleanse?
Start your day with a celery juice for an extra boost of vitamins & minerals. 15 different ones, to be exact!
Need to add a little boost to your juice?
Add a ginger-filled wellness shot or turmeric vitality shot for an extra kick of goodness.
Testimonials From Our Fans